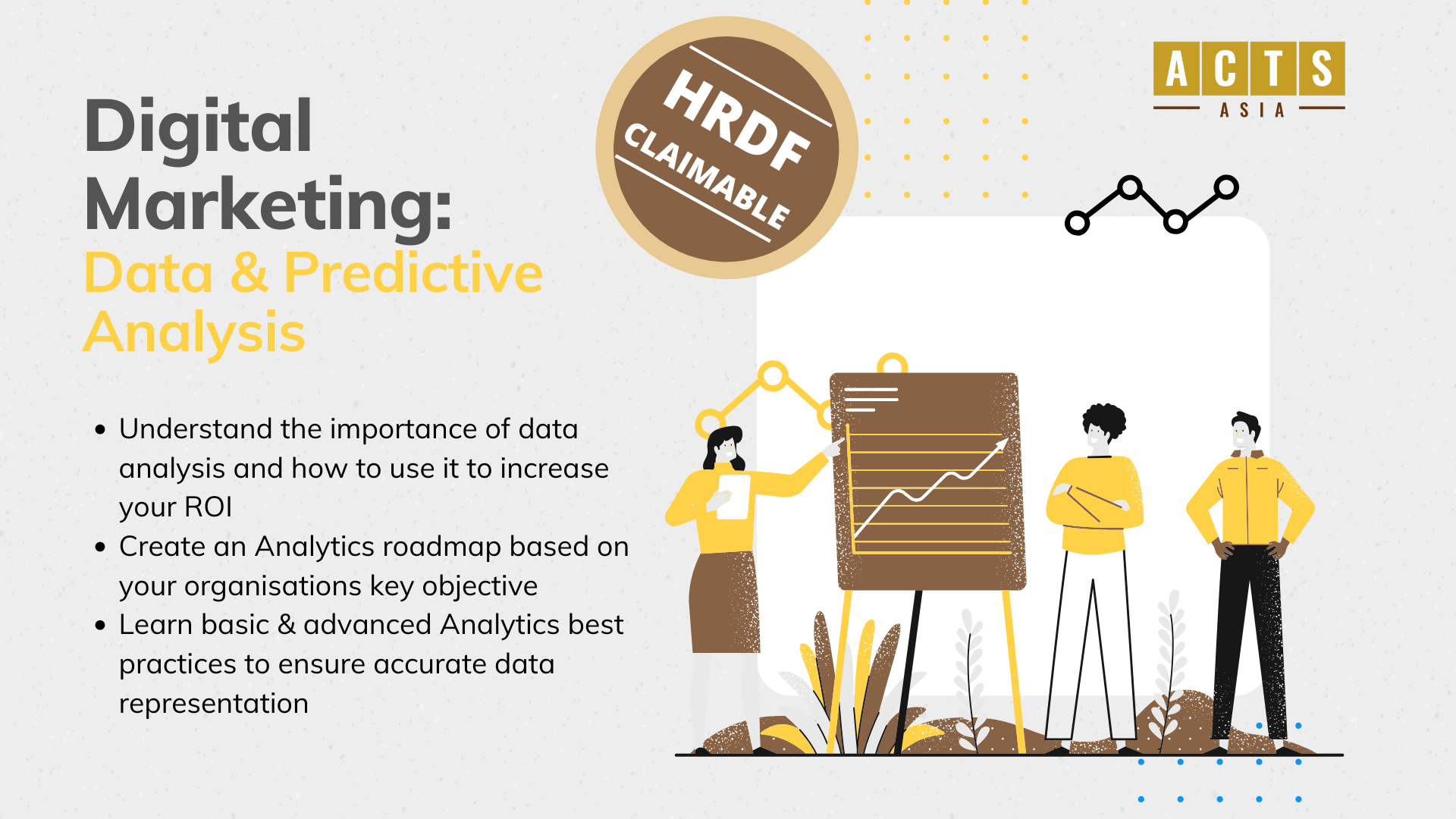 Digital Marketing: Data & Predictive Analysis
Feeling left behind by the Digital Train?
Is the UI of Google Analytics confusing to you and your team? Unsure how to determine the effectiveness of your A/B testing of your copy of your product description on Google? Don't understand why your pages have a high bounce rate, and what to do about it? Correlation and/or causation, which is it?
The Digital Marketing Toolkit is ever-evolving, but secure Google Analytics under your belt with Gemma Purnell, certified Google Partner Academy Trainer, as well as being a guru in predictive analysis. Gemma Purnell's skills has led her to previously working for major clients such as United Nations and UNICEF. Her website is also home to many free resources, for people to get started in Digital Marketing.
So, why should you attend this program?
This program is the only comprehensive program in Asia to cover the whole data analysis process from collection to visualization
Get real actionable tips which you can use immediately to improve the return on investment of your marketing campaigns
Know all of the starting points you need to become an expert in the field of data analysis and prediction?
Add a high demand, six-figure skill to your Digital Marketing toolkit and ultimately deliver better quality results for your company or clients.
So who is this for?
Marketing Managers & CMO
Agency owners & Managers
Data Analysts/Scientist
Digital Marketing Specialists
Aspiring Digital Marketers
Discount applies to group bookings. HRDF claimable.
For further inquiries, please fill out the contact form below, and our sales team will get in touch with you as soon as possible!